Maven Rideshare — 2018
Service, branding

Sponsored studio for GM's carsharing brand Maven



What the studio did

Develop the autonomous vehicle ecosystem of 2035: the vehicles themselves, the user experience, the infrastructure, and their place within a larger transit system.

What I did

Service design
Future business model
Copywriting
User experience design











︎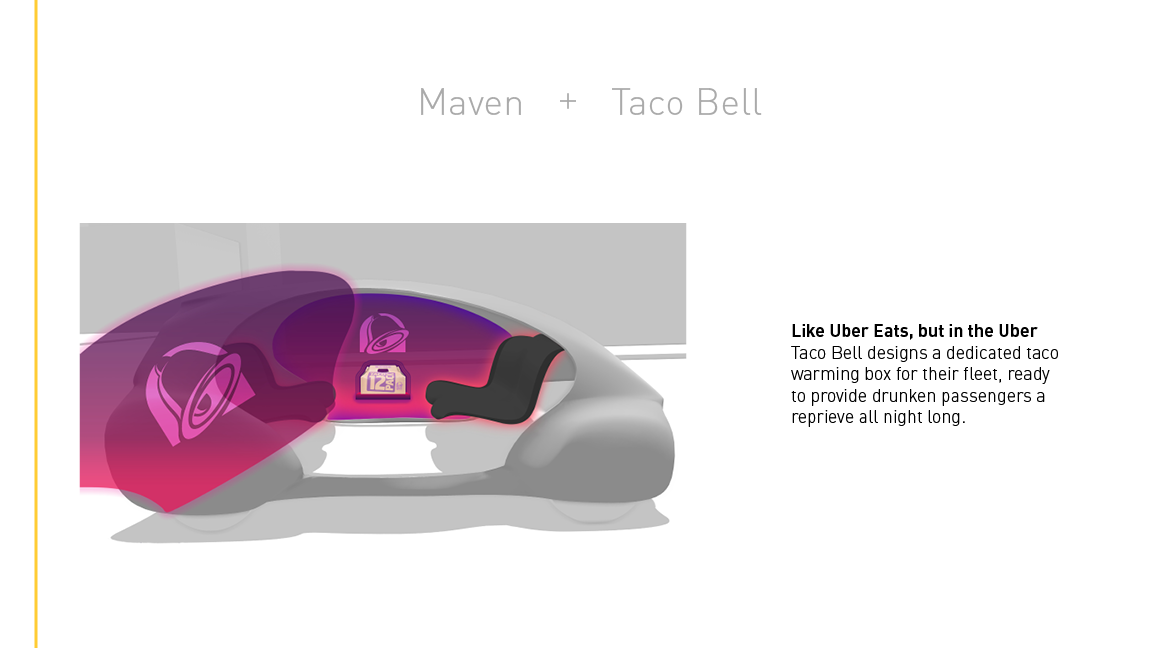 These concepts were dismissed by GM as "cynical, late capitalism."

We happen to think it's a very realistic look at the future.
Concept: in-ride food experiences:
A few months after this project, Lyft planned a nationwide rollout of a Taco Mode ride-thru service.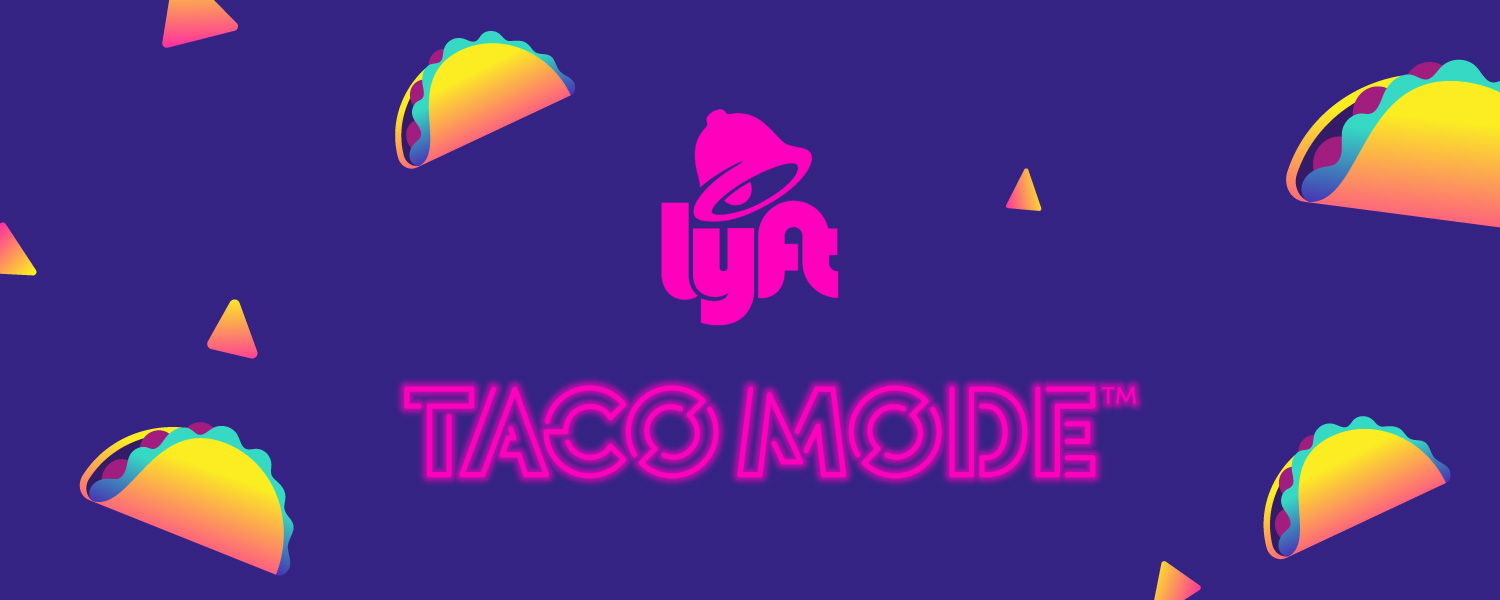 Concept: productivity while commuting:
Five months later, Space10, IKEA's future living lab, launched "Spaces on Wheels," including this office on wheels to reclaim lost commuting time.
Concept: in-ride interpersonal encounters:
In May 2019, the first known autonomous driving porn was posted to PornHub.